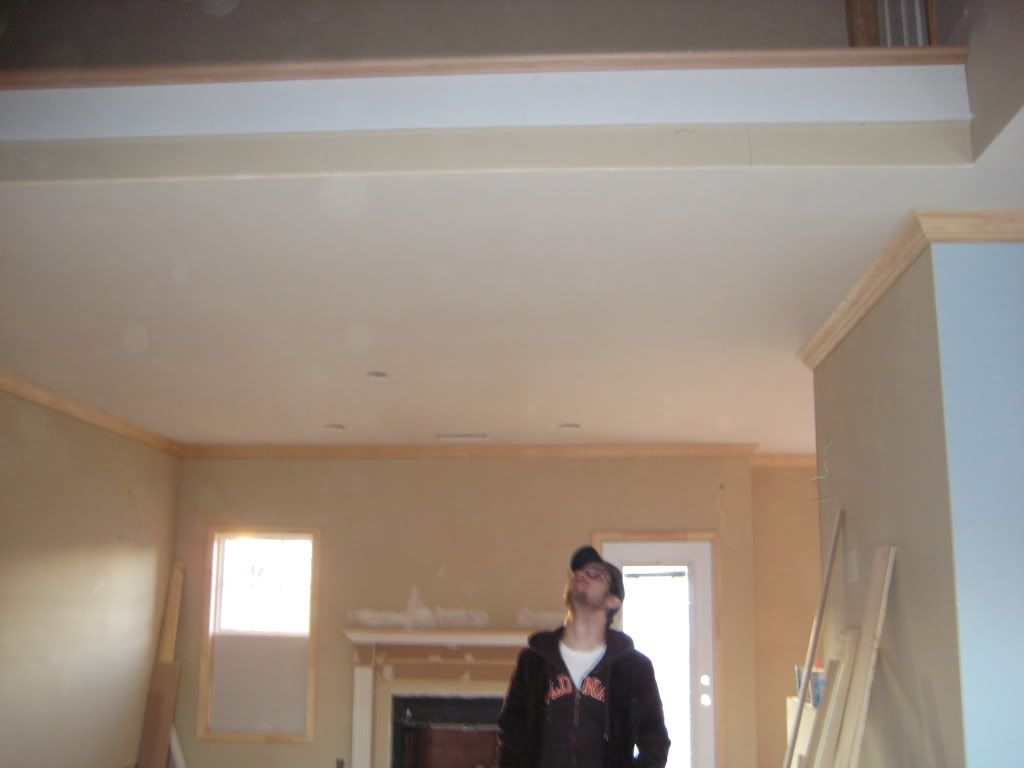 Strange, because that's the name of an account that I use in budgeting.
Anyway. I'm finally well! (YAY, applause!)
I have had a bugger of a sinus infection. It lasted about two weeks in all. But I'm well now and ready for the christmas season.
Loads of stuff have been happening at the house this week.
First, we got our
tile floors laid
. And the tile around the
fireplace
was put up.
Also the
kitchen cabinets
are in along with the
counter tops
! I haven't seen them yet, but hopefully I'll be in to see them today.
But the coolest part are the lights are all installed. I really love our
lighting choices
. Jesse's favorite is the
front porch light
, while mine is the one in the
dining room
.